Rush Locates can locate sewer lines up to 50′ deep in good conditions. With access from a 6″ or larger sewer cleanout we can map the path of the sewer line.
Call us today at 503-939-9585 to discuss an appointment.
Sewer less than 15′ down? Get a normal sewer locate for only $100 for the first hour.
Our Normal Working Area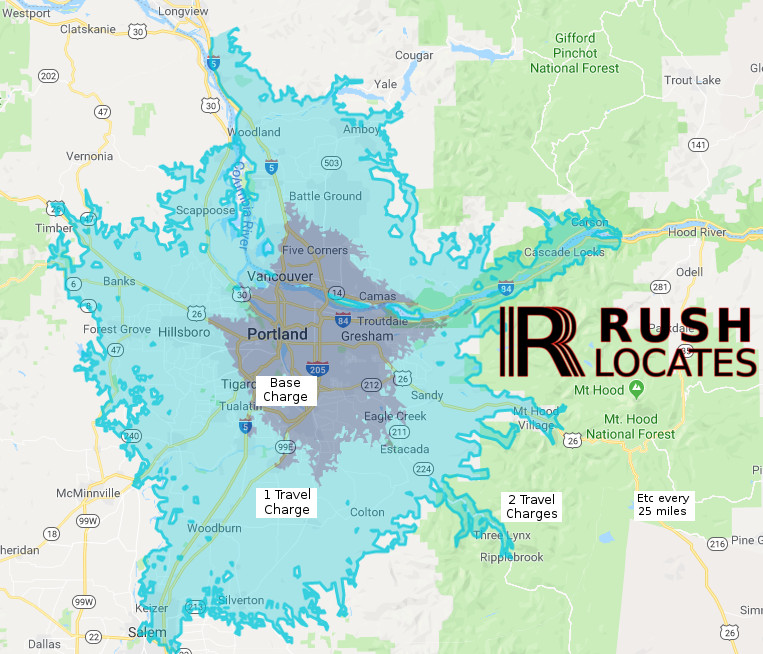 Working in all of Washington and Oregon, we can help no matter your needs.